Figge Boström
(Da Boss)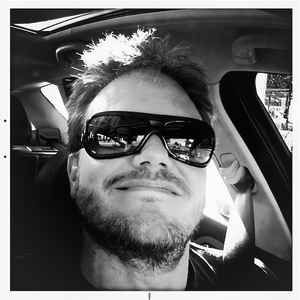 Fredrik "Figge" Boström is a Swedish songwriter, musician (bass player) and music producer. Figge Boström has worked with numerous Swedish and international artists as an musician and songwriter. He has participated several times with his songs in the Swedish Eurovision Song Contest where he has been in the second place twice with Danny Saucedo, "In Da Club" 2011 & "Amazing" 2012.
He won the Norwegian Song Contest (Melodie Grand Prix) in 2012 with the artist Toiji who participated with Figges song "Stay" in the Eurovision Song Contest in Baku, Azerbadjan.
Figge wrote the superhit "Still In Love", performed by the Popstar winners in Germany, No Angels. He's also written a couple of songs for the german megastar Helene Fischer and the german girl group Lichtblick.
In 2007 he got his first cut in Japan with the female rock artist, Miz and has since then had numerous cuts in Asia in the J-pop and K-pop genres. He has written songs for,amongst others, Arashi, Kumi Koda, Hey! Say! Jump!,Kis-My-Ft2, Johhny´s WEST, NEWS and Sexy Zone in Japan and Girl´s Generation/TTS, Produce 101 and GOT7 in Korea.
Figge has worked with almost everyone in the swedish music business, in one way or another. As a musician, music producer or songwriter. He´s been touring with Ace of Bace in South America and Meja (All bout the Money) in Japan. All over Scandinvia with Swedish artists like Eva Dahlgren, Jennifer Brown and Orup. In television shows and festivals, at stadiums and concerthalls.
He has got his own label, Catfish Records, and publishing company , Catfarm Music, and is hence free from any restricting ties and open for any possible collaborations.
Links:
A selection of the awards and certificates Figge has received for his compositions.